Best Price When Booking DIRECT
save money by booking direct with us
Breakfast Update
Due to the rising costs of breakfast ingredients and utilities we have made the decision to go ROOM ONLY in order to keep our accommodation affordable.
You can still enjoy our fabulous sit down breakfast which includes a choice of cereals, yoghurts and juices, tea or fresh coffee, as well as a full cooked breakfast for £7.00pp. Alternatively, there are many local establishments serving breakfast who would greatly appreciate your business. The choice is yours!
We apologise for any inconvenience this may cause and if you still choose to support us we look forward to welcoming you.
The Promenade Guest House
Comfortable, Relaxed, Perfectly Located
The Promenade Guest House is superbly located on the North
Promenade at Bridlington, just 75 yards from the beach and a few minutes walk from the town centre. The guest house has been recently refurbished both inside and out to provide a comfortable and relaxed environment.
A warm welcome & good food awaits those who book The
Promenade. Start the day with a hearty home cooked breakfast and at the end of the day relax in our comfortable
guests lounge which has a flat screen TV.
There is a ground floor room available for those guests with more limited mobility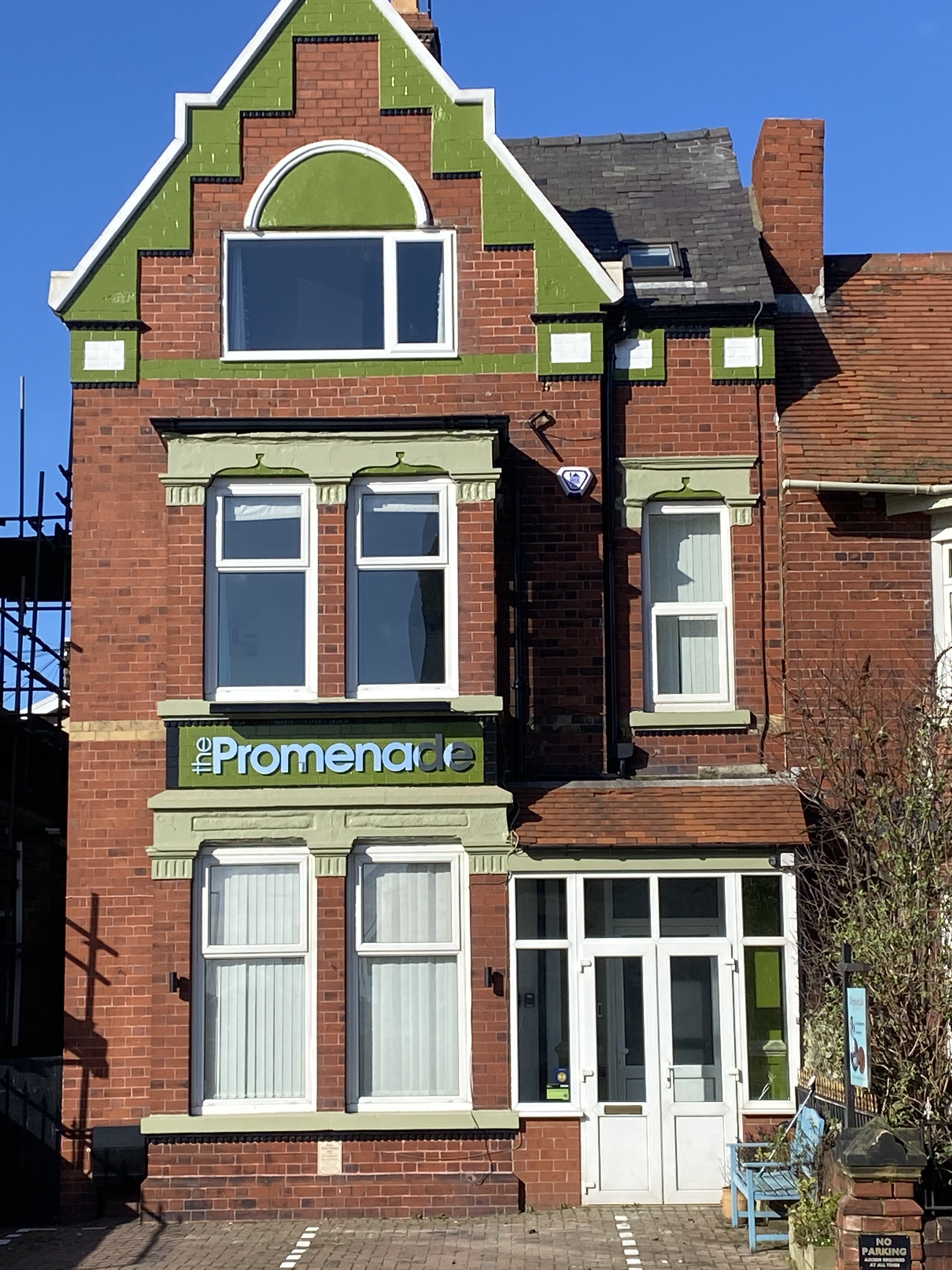 The Promenade Hotel is superbly located on the North 
Promenade at Bridlington, just 75 yards from the beach and 
a few minutes walk from 
the town centre