Best Price When Booking DIRECT
save money by entering "DIRECT" at checkout or calling
Minimum 2 nights
COVID-19 UPDATE:
Here at the Promenade Guest House we have taken extra measures to ensure your safety throughout your stay.
BEFORE YOU ARRIVE PLEASE:
Complete online Registration Form.
 Confirm your ETA.
DURING PLEASE:
Wear a face covering (unless exempt).
Use the automatic Hand Sanitiser.
Maintain Social Distancing in all communal areas.
BREAKFAST :
As we start to take our first steps in opening up from COVID-19, we at The Promenade have a responsibility for the health and well being of all of our guests while on the premises, wherever they have travelled from, and whatever social activities they engage in while visiting Bridlington and the local area.
As such, we have decided that for the moment, the best way to ensure we are doing our part in helping ensure that the current low level of infection rates continue, is to maintain distance between guests of different households during their stay.
The dining room will therefore remain closed, and we will continue to deliver our popular Breakfast Bags for you to enjoy in the comfort of your own room, or take to the sea front! 
Whilst we realise this is not for everybody, we feel that this is currently the best way to keep our guests risk of infection to a minimum.
We will review this policy when the Government release guidelines on the future easing of restrictions. All being well, we hope to welcome guests to a traditional sit down breakfast later on in the season, but will continue the in room option for those who wish.
The Promenade Guest House
Comfortable, Relaxed, Perfectly Located
The Promenade Guest House is superbly located on the North
Promenade at Bridlington, just 75 yards from the beach and a few minutes walk from the town centre. The guest house has been recently refurbished both inside and out to provide a comfortable and relaxed environment.
A warm welcome & good food awaits those who book The
Promenade. Start the day with a hearty home cooked breakfast and at the end of the day relax in our comfortable
guests lounge which has a flat screen TV.
There is a ground floor room available for those guests with more limited mobility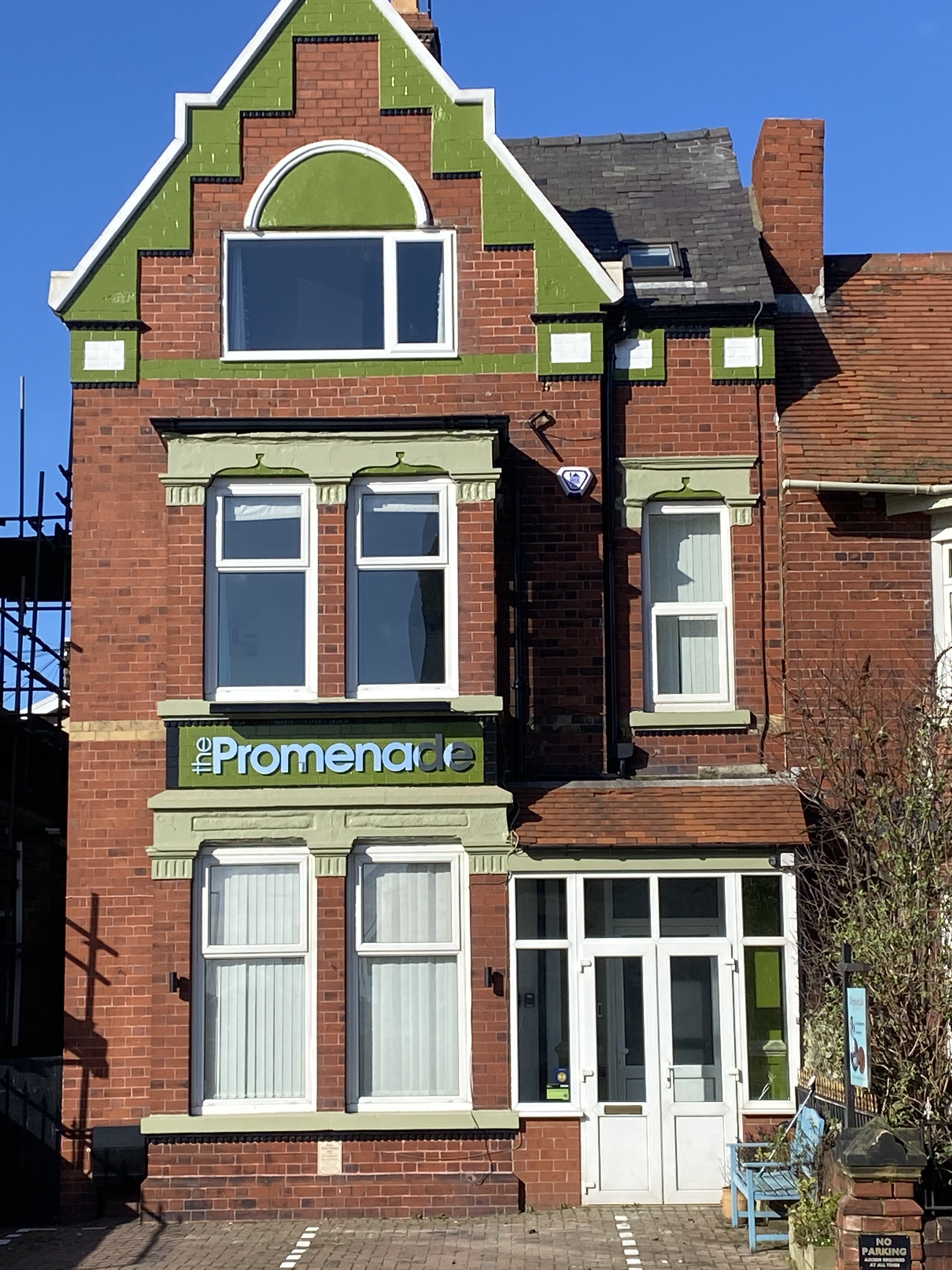 The Promenade Hotel is superbly located on the North 
Promenade at Bridlington, just 75 yards from the beach and 
a few minutes walk from 
the town centre